STEPCREW (Valentine's Day Celebration)
Take a musical trek around the vibrant sounds of past and present.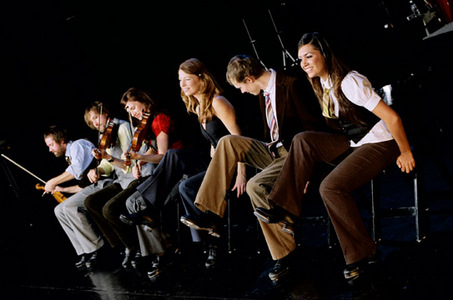 Performances held in the Academic Arts Theatre
STEPCREW (Valentine's Day Celebration)
Sunday, February 14 – 3:00 pm
Make this cultural treat a Valentine's Day gift! Combining Celtic music, superlative vocals and three styles of percussive dance (Ottawa Valley Stepdance, Irish Stepdance, and Tap), this is a unique, high-energy tour-de-force production. The virtuosic cast includes four touring members of The Chieftains, Ireland's traditional music moguls; Canadian fiddle champions; and the powerhouse vocals of Scotland's Alyth McCormack. "The StepCrew simply drips energy." (Boston Telegram)
Tickets are $24 (general admission), $22 (non-WCC students/seniors/fac-staff), and $18 (children under 13). Series subscription: $64 (See this show, NEWPOLI: A TRADITIONAL ITALIAN CHRISTMAS and RHYTHM IN THE NIGHT (Post St. Patrick's Celebration) for an $8 savings!)
 Click here to download the order form.