Photography Workshop: The Compelling Portrait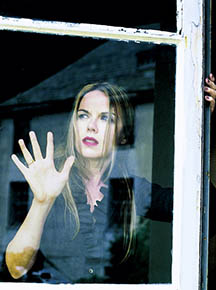 Westchester Community College Center for the Arts in White Plains will give students the opportunity to learn photography techniques from a pro! Learn the attuned, directive, and collaborative techniques of  shooting a compelling portrait with well-known photographer Janusz Kawa. This course is for those who want to improve their ability to capture a unique and psychological portrait, through their personal point-of-view. Bring your cameras and be ready to shoot (all camera formats encouraged). Conveniently located in the Westchester County Center in White Plains.
Saturday, October 7
9:00 am – 4:00 pm
Instructor: J. Kawa
Fee: $175 + $8.25 registration fee
Call 914-606-7500 to register! Spots are limited!