New Student Orientation Registration – Day 3
IMPORTANT DATES:
Tuesday, August 8
Wednesday, August 9
Thursday, August 10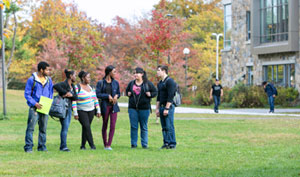 Welcome to Westchester Community College! Your first responsibility as an enrolled student will be to attend New and Transfer Student Orientation. Attendance is required for all first-time, full-tine students and strongly encouraged for all other students taking credit-bearing courses.
Orientation is a single day experience designed successfully transition you to the college. A returning student will serve as your host and guide. They will take you around campus, with a small group of your peers, as you interact with one another and participate in a variety of fun and interactive workshops with members of the faculty, staff and administration. You will learn about college resources, opportunities to be involved in our community, responsibilities you have as a student, and get a taste of the rich academic experience you will enjoy as you progress toward degree completion.
It is an exciting, energizing and informative day. We promise you will have a great time!
If you have any questions or concerns, please contact the Department of Student Involvement at (914) 606-6731 or getinvolved@sunywcc.edu.