Mount Vernon Open House
Are you a new student or returning to school?
Attend our Fall 2017 Open House on Tuesday, August 8th from 5:30 – 7:30 PM at the Mount Vernon Extension Center, located at 17 S. Fifth Avenue in Mount Vernon.
Learn about all that is offered at the college and everything available right in Mount Vernon, including a diverse range of credit and noncredit courses, academic support, student involvement and leadership, academic and financial aid counseling, English as a Second Language, and more.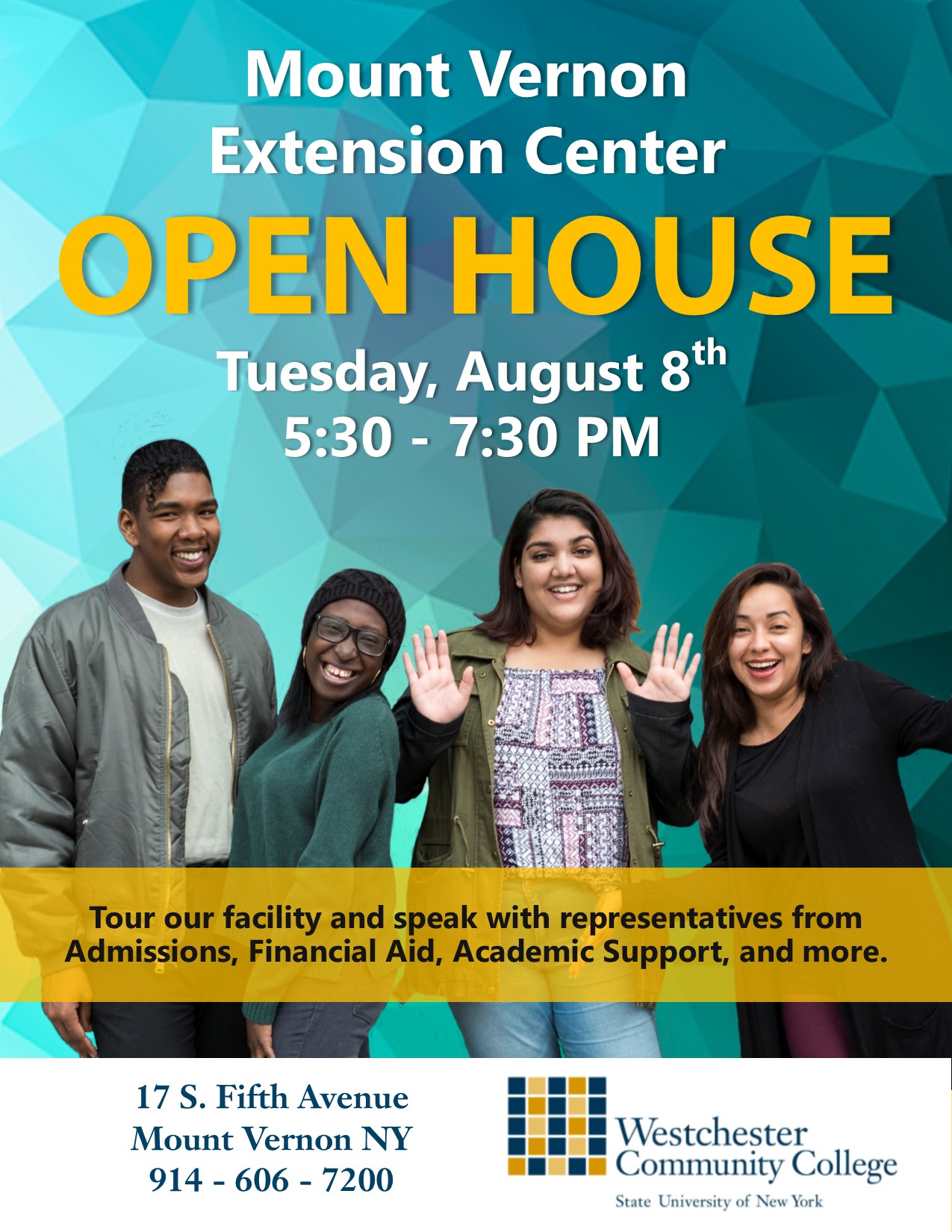 Tour our facility and meet with representatives from Admissions, Academic Support and Testing, Financial Aid, and more.