Game Day
Need a break from studying for finals?
Kick back and relax with MVAC during GAME DAY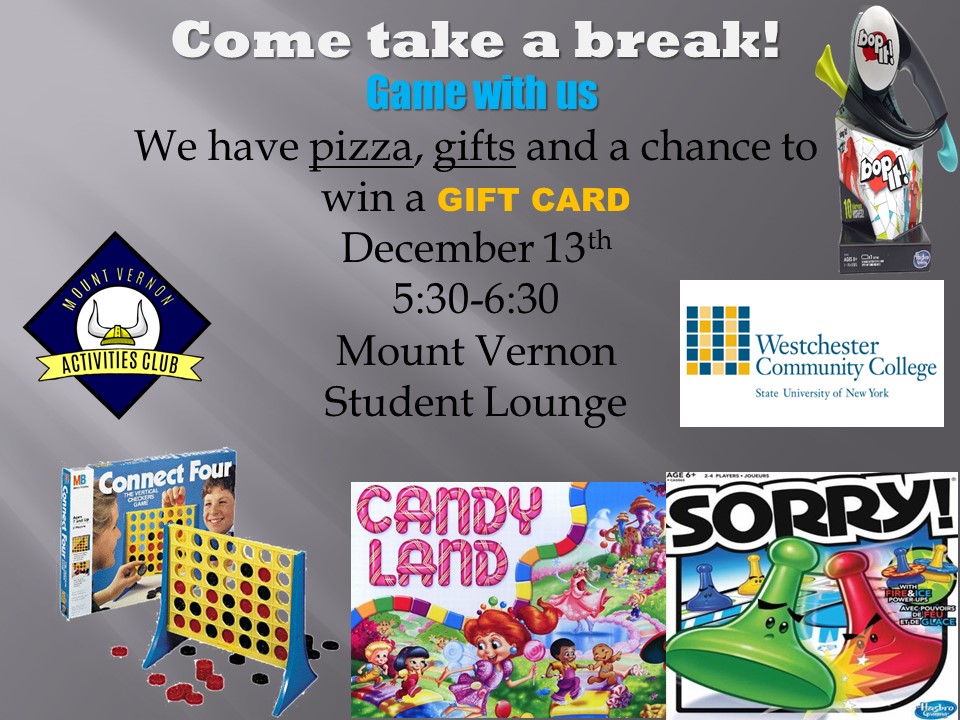 There will be free pizza and snacks, gift bags for attendees (while supplies last), tons of games, and a chance to win a gift card.
Come take a break with the Mount Vernon Activities Club!