CGO Open House Registration
Construction Gas Operator Program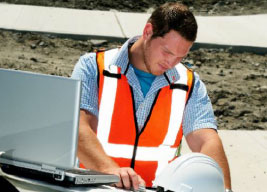 Westchester Community College, in collaboration with Con Edison, is offering a Construction Gas Operator Program to prepare participants for positions in the natural gas industry. This training is a comprehensive 11-day course designed to give you the skills and certifications required to enter this industry.
This program prepares students for work with employers in the gas industry. This includes utilities, unions and contractors. It concludes with a Job Fair with industry employers.
Training topics include:
Pipe fitting, fusion, installation and inspection
Leak detection and gas meter regulation
Accident awareness and prevention
CPR and AED
Workplace competencies, communication, resume writing and interviewing skills
June 20 Information Session Information:
Location: Westchester Community College, 75 Grasslands Road, Valhalla NY
Building: Gateway Building, Room 110
Time: 9:00am to 3:00pm
Register by sending an email with your name, phone number and e-mail address by JUNE 16 to: Peter.Lillo@sunywcc.edu. Please put "CGO Open House Registration" in the subject line.
For additional information about the program, call Paulette Pellani, the Program Manager at
914-606-6669 or email paulette.pellani@sunywcc.edu
For further information, download the CGO Program flier here.