24-Credit GED Session Mount Vernon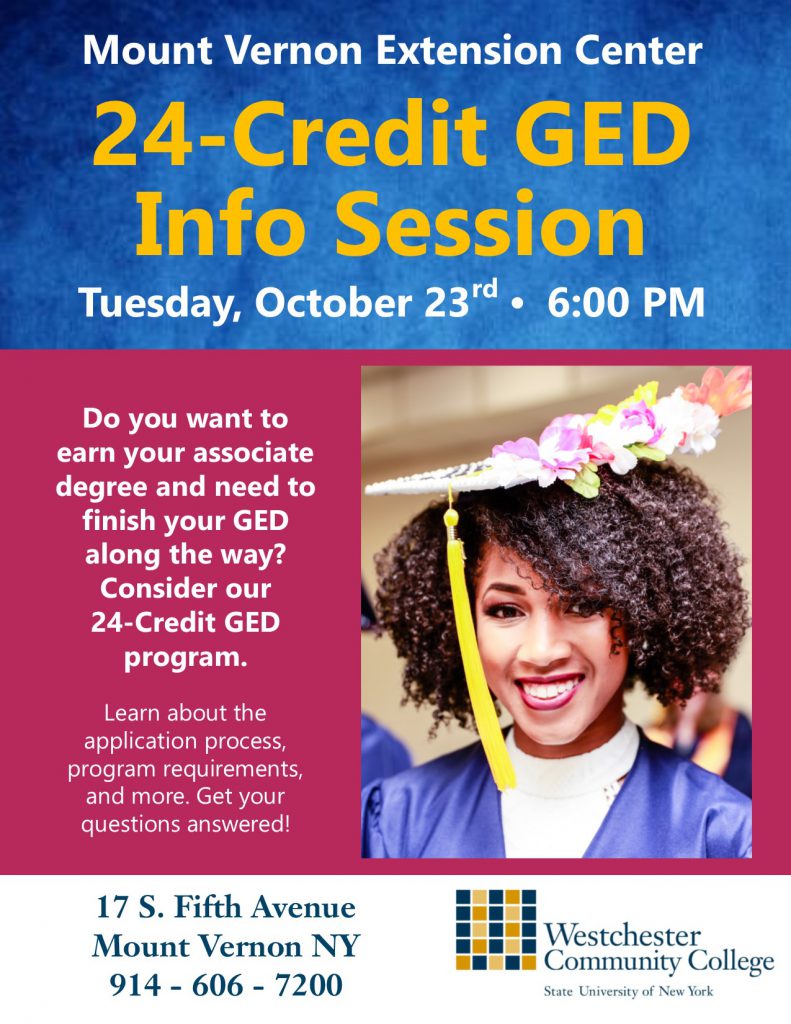 Do you want to earn your associate degree and need to finish your GED along the way? Consider our 24-Credit GED program. Join us at the Mount Vernon Extension Center to learn more about the application process, program requirements, and more. Get your questions answered!
Date: October 23
Time: 6:00 pm – 7:00 pm
Location: 17 S. Fifth Avenue, Mount Vernon NY 10550
Contact Information
Call 914-606-7200 for more information.