Careers in Specialized Fields
To register please call 914-606-6830 and press option 1
Advanced Manufacturing at Westchester Community College
Earn Industry-Recognized Credentials!
Contact us for information about our non-credit workforce courses that lead to certification by the National Institute for Metalworking Skills (NIMS): Introduction to Manufacturing, CNC Milling Operations, and CNC Turning Operations. Each course is 63 hours and will take place in the evening.
Please contact Kristine Bunyea at Kristine.Bunyea@sunywcc.edu or call 914-606-7904 for further information, schedule, and cost.
NYS EPA Lead Certification
Contractors
Painters
General Renovators
Electricians
Plumbers
Carpenters
Cabinet Installers
Property Managers
Offered in partnership with Advanced Training Institute (an EPA approved provider): The EPA lead certification, initial, and renewal training in compliance with the EPA's Renovation, Repair and Painting (RPP) Final Rule (40-CFR745) for certifying renovators to perform lead-safe work.
If you, your company and workers are not working in accordance with the new EPA lead certification requirements, your work could be stopped and your company could face fines up to $35,000 per violation per day! All workers on the job site who disturb or handle lead paint covered material or debris must be certified. This includes all personnel who clean up the sites. Firms are required to
be certified and their employees must be trained in use of lead-safe work practices, and lead-safe work practices that minimize occupants' exposure to lead hazards must be followed.
Go to epa.gov for in-depth details on the EPA PPR rules for lead safety certification.
CE-CERTS 2054, 1 Tues., 8:30 am-4:30 pm, GTW-219, $199
(all materials supplied by instructor at class).
Sec. A: Sept. 18. #83601
Sec. B: Oct. 16. #83602
Sec. C: Nov. 13. #83603
Sec. D: Dec. 11. #83604
NYS Mold Assessor, Remediator, & Worker Licensing Courses
As of July 28, 2015, mold inspectors, remediators and workers must be licensed in New York State. Violators of the law may be fined up to $2,000 for the initial violation and up to $10,000 for each subsequent violation. Mold assessment is defined as any inspection or assessment of property for the purpose to discover mold, conditions that facilitate mold, and/or any conditions that indicate they are likely to encourage mold. Mold remediation is defined as conducting the business of removal, cleaning, sanitizing, or surface disinfection of mold, mold containment, and waste handling of mold and materials used to remove mold from surfaces by a business enterprise, including but not limited to, sole proprietorships. Mold abatement is defined as the act of removal, cleaning, sanitizing, or surface disinfection of mold, mold containment, and waste handling of mold and materials used to remove mold. All courses are NYS Department of Labor approved. All materials supplied by instructor in class. Upon passing the course exam, the NYSDOL will send license. Offered in partnership with Advanced Training Institute (ATI).
Mold Abatement Worker license (16 hours)
Licensed workers may perform mold abatement.
CE-CERTS 2051, 2 days (16 hours), 8:30 am-5:00 pm. $525.
Sec. A: 1 M/T, Oct. 8 & 9, GTW-219. #83437
Sec. B: 1 M/T, Dec. 3 & 4, KNC-2. #83438
Sec. C: 1 Sa/Su, Sept. 22 & 23, KNC-4. #83439
Sec. D: 1 Sa/Su, Nov. 10 & 11, KNC-4. #83440
Mold Remediator Contractor (24 hours)
Licensed contractors may perform mold remediation, write mold remediation work plans, and supervise projects.
CE-CERTS 2052, 3 days (24 hours), 8:30 am-5:00 pm. $695.
Sec. A: 1 M/T/W, Oct. 8-10, GTW-219. #83441
Sec. B: 1 M/T/W, Dec. 3-5, KNC-2. #83442
Sec. C: 2 Sat. & 1 Sun., Sept. 22, 23 & 29,
KNC-4. #83443
Sec. D: 2 Sat. & 1 Sun., Nov. 10, 11 & 17,
KNC-4. #83444
Mold Assessor (32 hours)
Licensed assessors may perform mold assessments, perform post remediation assessment,
write mold remediation plans and write mold remediation clearance criteria.
CE-CERTS 2053, 4 days (32 hours), 8:30 am-5:00 pm. $795.
Sec. A: 1 M/T/W/Th, Oct. 8-11, GTW-219. #83449
Sec. B: 1 M/T/W/Th, Dec. 3-6, KNC-2. #83450
Sec. C: 2 Sa/Su, Sept. 22, 23, 29 & 30, KNC-4. #83451
Sec. D: 2 Sa/Su, Nov. 10, 11, 17 & 18, KNC-4. #83460
Medical Interpreting
Get the necessary skills to become a professional in effective language interpretation in a healthcare setting. Includes skills in basic terminology of anatomy and healthcare, ethical principles, and cultural competency concepts. For individuals who are already bilingual/multilingual. Background in healthcare not required. Completion of class plus score of 3.5 or higher on proficiency exam needed to be eligible for national certification.
CE-CERTS 2040OS, T/Th, Sept. 25-Nov. 27,
7:00-9:30 pm, $465 (+ textbook). #83275
Voice-overs…NOW is Your Time!
Learn about a unique, outside-of-the-box way to cash in on one of the most lucrative full or part-time careers out there. This is a business you can handle on your own terms, on your own turf, in your own time, and with practically no overhead. This fun and exciting class could be the game changer you have been looking for!
CE-COMM 2008, 1 Sat., Nov. 3, 1:00-3:00 pm, KNC-3, $45. J Reiss. #83155
Home Inspection Training Program
Our hands-on program will show you how to succeed as a professional home inspector. The courses and field training teach you how to execute a complete professional home inspection and produce a professional home inspection report. In addition, get information on how to start, market, and build your own business. Perform actual inspections with our instructors. Curriculum approved by NYS and offered in partnership with American Home Inspectors Training (AHIT). For additional course information and to register, visit www.ahit.com/affiliates/sunywcc or contact American Home Inspectors Training Institute, N19 W24075 Riverwood Dr., Waukesha, WI 53188.
Phone: 800-441-9411 or 262-754-3744.
Fax: 262-754-3748. Registration through AHIT only.
CE-TECH 2005, Lecture: Sept. 24-Oct. 6 (skip 9/30), 8:00 am-5:00 pm, GTW-219. Field training: Mon., Oct. 15, 8:00-10:00 am, and Fri., Oct. 19, 12:00 noon-5:00 pm, KNC-5. #83355
Grade C Water Operator Certification
This approved 18-hour program is required for operators seeking Grade C Certification for systems serving 1,000 people or less. Course covers water facilities with basic treatment, filtration, booster pump stations, storage tanks, disinfection, fire protection, cross-connections, and small distribution facilities. 100% attendance required to sit for exam.
CE-CERTS 2010, 6 Thurs., Oct. 11-Nov. 15, 6:30-9:30 pm, AAB-310, $295 (+ textbook).
J Wines. #82930
Grade D Water Distribution Operator Certification
This approved 15-hour program is required for operators seeking Grade D Certification. Course covers basic hydraulics, operator math, cross connection control, distribution system O&M (leak detection), pipes and joints, valves, and other miscellaneous tools and operations. Also covers emergency planning, work zones, trench and job site safety, water main installation and repair, and maps and records. 100% attendance required to sit for exam.
CE-CERTS 2011, 5 Mon., Oct. 22-Nov. 19, 6:30-9:30 pm, AAB-304, $275 (+ textbook).
J Wines. #82931
ANFP Certified Dietary Manager
This is the ANFP accredited curriculum for the National Certified Dietary Manager's course. Curriculum consists of two Modules: Management/Sanitation offered in the fall and Nutrition offered in the spring. Students must complete both modules in order to be eligible to take the ANFP Certified Dietary Manager's Exam. Students are required to have a preceptor who works in healthcare food service and preceptor must be a Registered Dietitian/Nutritionist. This course consists of 120 hours of class work and 150 hours of field assignment experiences. Each semester will be 60 hours of class work plus
75 hours of field experience. Complete test preparation materials provided as part of the course.
CE-NUTR 2002, 13 Thurs., Sept. 13-Dec. 13 (skip 11/22), 4:00-8:00 pm, AAB-504, $550
(+ textbook to be ordered from ANFP at http://www.anfponline.org/education/publications-catalog
use school code 321202). K Drommond. #83266
Fiber Optics Training Certification (non-credit)
Course fees include all books and study materials. This program is offered in partnership with
BDI DataLynk. For more information, visit www.bdidatalynk.com/newyork or call 512-785-9024.
To register, call Westchester Community College at 914-606-6830 and press 1 or
visit us online at www.sunywcc.edu/wdce.
Certified Fiber Optics Technician Course (CFOT)
Designed for anyone interested in becoming a Certified Fiber Optics Technician. Prepares you for the CFOT test, sanctioned by the FOA (Fiber Optics Association), which is given and graded on the final class day. Also introduces you to industry standards governing FTTD (Fiber To The Desk), FTTH (Fiber To The Home, LAN/WAN fiber networks), and basic fusion and mechanical splicing. Learn how to identify fiber types; recognize various connectors used in fiber installation; and install, terminate, splice, and properly test installed fiber cable to existing standards. Prerequisites: Ability to see and identify small items; ability to speak and read the English language.
CE-TECH 2000, M/T/W, Oct. 22-24, 8:00 am-5:00 pm, GTW-219, $725. #83267
Certified Fiber Optics Specialist in Testing & Maintenance (CFOS/T)
Advanced training to anyone involved with the testing and maintenance of fiber optics networks. Offers a general, easy to understand approach to fiber optics testing standards with hands-on activities, and explains the variety of testing standards, equipment, and technological approaches used in fiber network testing and splicing and how to choose among them. Includes a detailed study of ANSI/TIA/EIA-526-14(7)A, OTDR fundamentals and uses, OTDR vs. insertion loss testing, return loss testing, and attenuation testing. Prerequisite: CFOT Course.
CE-TECH 2001, Th/F, Oct. 25 & 26, 8:00 am-5:00 pm, GTW-219, $700 (fee includes 1-year membership in the FOA). #83268
Certified Fiber Optics Specialist Outside Plant (CFOS/O)
For students who will be directly involved with installing Outside Plant (OSP) Fiber Optics Cabling. In addition, serves as an add-on course to the FOA portfolio once the basic CFOT course has been completed, can be taken concurrently with CFOT. Introduction to industry standards governing the installation, testing, and troubleshooting of OSP fiber optics cable. Proper mid-span access procedures will be demonstrated. Learn how to properly identify OSP fiber cabling types, recognize various outside plant closures used in OSP fiber installation, install, prepare, terminate, splice, and properly test and troubleshoot installed OSP fiber cable to existing standards.
Prerequisite: CFOT Course or another formal Fiber Optics training course within preceding 6 months, or 1-year Fiber Optics related experience.
CE-TECH 2029, Sa/Su, Oct. 27 & 28, 8:00 am-5:00 pm, GTW-219, $775. #83269
Travel Industry Training
This certification program is designed to give you current and practical preparation for
a career in the travel industry of today. Successful completion of each class includes a passing grade on quizzes, 100% attendance, and completion of all class projects. Designed for those entering the travel business or as a refresher for the experienced.
Beginning Travel
An intensive class for anyone interested in a career in the travel industry. Includes the basics of domestic travel, how to use the official Airlines Guide and the Travel Planner, ticketing, car and hotel reservations, intro to selling and interviewing, prepaids, and fare ladders.
CE-TRVL 2038, 6 Mon., Sept. 17-Oct. 22, 6:30-9:00 pm, KNC-3, $175 (+ textbook). D Carriero. #83257
Advanced Travel
Builds on a basic knowledge of the travel industry; intended for those returning to the field after an absence and needing a refresher. Focus is on developing and building skills in customer satisfaction, selling, reading and understanding tour brochures, ticketing, and international geography. Prerequisite: Beginning Travel.
CE-TRVL 2039, 6 Mon., Oct. 29-Dec. 3, 6:30-9:00 pm, KNC-3, $175 (+ textbook). D Carriero. #83258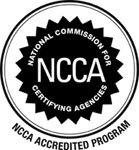 Personal Fitness Trainer (non-credit) Information Session
Join us and meet leading local employers and our outstanding instructor to learn exactly what the fitness industry has to offer you and your career goals. This 1-hour information session will share everything from financial aid, textbook, online supplemental tools and more! Go from a fitness enthusiast to a fitness leader in your community. Sign up today for our FREE orientation while seats are still available. Call (914) 606-6830 and press 1 to speak with registration specialist to reserve your seat.
1 Sat., Sept. 15,10:00-11:00 am, KNC #4. Free but RSVP required.
Personal Fitness Trainer Certification (non-credit)
Become a successful Personal Fitness Trainer with an option to complete an employer internship that can walk you into a job! This challenging course offers classroom instruction with in-depth, hands-on practical labs to master essential career skills and knowledge. Includes 15 hours of lecture on key topics like biomechanics, exercise physiology, fitness testing, equipment usage, and health assessment plus 15 hours of hands-on practical training labs with role playing drills on assessing clients, programming, performing proper exercises, presentation skills, and more. Includes 200-page student workbook, access to online student study tools, and test vouchers for the Certified Personal Trainer exams. Combine passing the exams with proof of CPR/AED, obtain your Level 1 Certified Personal Trainer, and get to work. As a special bonus, with our 30-hour employer internship you get the advanced Level 2 Certified Personal Trainer credential at no additional cost! Textbook (Fitness Professionals Handbook, 7th ed., ISBN-13:9781492523376) required, not included in course fees; order and start reading immediately at 888-330-9487 or www.witseducation.com. National certification testing on Nov. 10.
CE-CERTS 2018, 6 Sat., Sept. 29-Nov. 10 (skip 11/3), 9:00 am-4:00 pm, morning lecture
KNC-5 (9/29) and KNC-3 (10/6-11/10), afternoon practical in Fitness Center, $725. #82413
Trainer of the Month's  https://www.witseducation.com/fit/news/trainer-of-the-month/
Testimonial /Reference page – https://www.witseducation.com/fit/about/testimonials/