Advisory Board
William Abram, COO at Compufit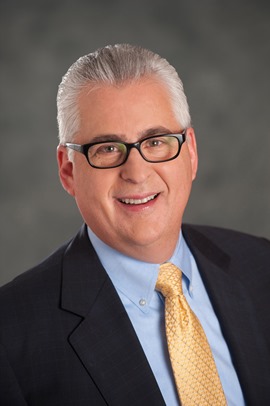 Bill Abram has been serving as Chair of the G2E Advisory Board since 2014.  Bill has been the driving force behind a broad range    of high quality technology solutions designed for small businesses and not-for-profit organizations.   A thought leader in information technology (IT) for more than 20 years, Bill is an industrial engineering graduate of Rensselaer Polytechnic Institute and holds an MBA in finance from Pace University.  Bill is a passionate volunteer in a number of organizations in his community and has served as president of the of The Volunteer Center, a clearinghouse that recruits and refers over 10,000 volunteers a year.  Bill is a spokesperson for the press and contributes regularly to business publications on important technology issues.
---
Je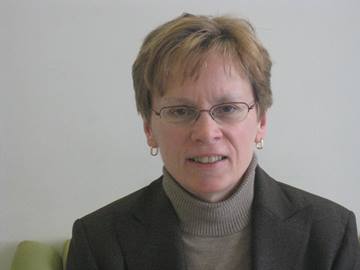 anne Maloney,  Assistant Dean, Workforce Development & Community Education, Westchester Community College
Jeanne Maloney is Assistant Dean in the Workforce Development and Community Education at Westchester Community College, Valhalla, NY.  She has been in higher education for over 25 years, serving as both a faculty member and administrator.  She came to Westchester Community College in 2003 and was appointed the Assistant Director of the college's Ossining Extension Center.  Jeanne served in this position until 2008; at that time, she became the Director of Special Projects in the Division of Continuing Education.  In this capacity, she coordinates a variety of ongoing and grant-funded initiatives.  Jeanne also actively collaborates with other members of the Division and the Foundation Grant Team to develop funding proposals. Jeanne holds both a Bachelor of Science Degree from the University of Minnesota and a Master of Science Degree in Dental Hygiene Education from the University of Missouri-Kansas City.  Prior to coming to Westchester Community College, Jeanne was a faculty member and program director in allied health programs at the University of Minnesota and both the University of Bridgeport and University of New Haven in Connecticut.
---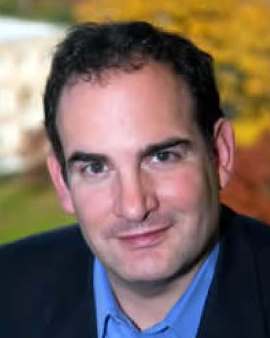 Yuval H. Marcus Partner, Leason Ellis, LLP
Yuval H. Marcus is a Partner with Leason Ellis, LLP, a rapidly growing law firm in White Plains that specializes in patent, trademark and copyright law.  Working with a global network of law firms, Leason Ellis obtains and enforces worldwide intellectual property rights for clients that include local, national and international companies, from startups to Fortune 500 companies. A Westchester native who grew up in New Rochelle, Yuval is a litigator with more than 15 years of experience in federal courts throughout the country. He specializes in all types of intellectual property disputes, including litigating copyright, trademark, trade dress, patent, false advertising, domain name and trade secret matters, and has consistently achieved favorable results for his clients.  Working closely with his clients, he also offers them practical strategies to strengthen their intellectual property rights and to avoid potential conflicts.  He represents clients from many different fields, including the telecommunications, software, publishing, entertainment, restaurant, food and beverage, hotel, apparel, toy, jewelry, luxury goods, furniture, cosmetics and consumer goods industries. Yuval is actively involved in the Westchester County business community and has demonstrated his leadership through his affiliation with a number of different business organizations in Westchester County, including the Business Council of Westchester, where he is a member of the Coalition for Business Development and was the Chair of the Quality of Life Subcommittee.  He was selected to the New York Metro 2011 Super Lawyers in the category of Intellectual Property Litigation. As Co-Chair of the Intellectual Property, Computer and Telecommunications Law Section of the Westchester County Bar Association, Yuval has provided interesting and diverse legal education programs for Westchester attorneys on a variety of topics.  He has published articles in the Westchester County Bar Association's Newsletter and raised money for the Westchester County Bar Association by serving on the committee for the Past Presidents' Dinner. Yuval is a graduate of Yale University where he received his bachelor's degree in history and of the Benjamin N. Cardozo School of Law where he was a member of the Cardozo Law Review and received his law degree.  An avid Mets fan and photographer, Yuval and his family live in White Plains.
---
Robert Nechols Director – English Language Institute, Westchester Community College
Robert Nechols is the Director of the English Language Institute at Westchester Community College. A former Peace Corps Volunteer in Korea, he speaks Korean and worked in university and corporate settings in South Korea for 17 years. In another former position, he was Assistant Professor, and Director of English Language Institute, Green Mountain College, Poultney, Vermont. He has an M.A. degree in English from the University of Pittsburgh, Pittsburgh, PA.
---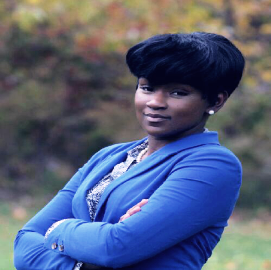 Nickay Piper President, Market Grub Media, LLC
Nickay Piper is a Speaker, Instructor and President of NYC based Digital Marketing Agency, Market Grub Media LLC.  Nickay has wowed companies small and large with her already paramount accomplishments and impressive know how within the Social Media Marketing arenas. She currently serves Fortune 500 and middle market companies in the New York Metropolitan. Nickay is able to share her passion for education and small business development as an Adjunct Professor at SUNY Westchester Community College, where she has developed one of the college's first "Social Media Marketing for Businesses" certification courses. Nickay's is a recipient of the "National Academic Award of Excellence' from former President Bill Clinton, The JP Morgan Chase Urban Debate League Scholarship.  She received her Bachelor's Degree in New Media Communications from SUNY Purchase.
---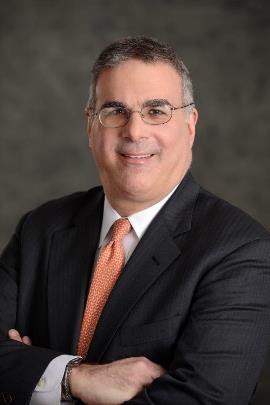 John Ravitz Executive Vice President, The Business Council of Westchester
As Executive Vice President and Chief Operating Officer, John oversees the Business Council's legislative, government affairs and community relations, and plays a key role in developing and expanding membership services. Prior to joining the Business Council team, John, who is a former New York State Assemblyman, was Chief Operating Officer of the Greater New York Region of the American Red Cross and Chief Executive Officer of the American Red Cross in Westchester County.  He also once served as Executive Director of the New York City Board of Elections. John was elected six times to the State Assembly representing the East Side of Manhattan.  In his 12 years as a state legislator, he was ranking member of the Health Committee, and served on the Higher Education, Education, Mental Health and Children and Families committees. As Assistant Minority Leader he coordinated key legislation before the Assembly and as Assistant Minority Whip he directed floor debate for the 52 members of the Assembly Minority Conference. As a community advocate, John has organized more than 60 town hall meetings on a wide range of issues. He is the recipient of numerous awards including the Mayor's Action Committee's Legislative Recognition Award, the New York City Council's Community Service Award, the New York State Conference of Mayor's Good Government Legislative Award and the Burden Center for Aging's Lifetime Recognition Award.
_______________________________________________________________________________________________________________________________________________
Scorpio Rogers, Chair of the Business Department, Westchester Community College
Scorpio Rogers is a Professor in the Business Department at Westchester Community College who teaches Entrepreneurship, Business and Marketing. Additionally he teaches the Network for Teaching Entrepreneurship (NFTE) curriculum to high school students and teaches multiple non-credit Entrepreneurship courses to seniors. He is also a Adjunct Professor at Mercy College where he teaches upper level Business courses and a Faculty Lecturer where he instructs student teams how to effectively create and run social entrepreneurship business ventures. Scorpio Rogers is the founder and Managing Principal of Entrepreneurial Consultants, LLC, a management-consulting firm for start-up and growing entrepreneurial business. In this capacity he provides consulting services in the areas of: strategy and business plan creation; business principles training; technology evaluation and implementation; tactical management; business valuation; and financing facilitation. He has partnered with and consulted for various entrepreneurial organizations including the Upper Manhattan Empowerment Zone, the Women's Venture Fund, the Harlem Venture Group, and the William Jefferson Clinton Small Business Initiative where he was recognized by former President Clinton for his service. Mr. Rogers has a BA in Computer Science and Technology from Dartmouth College and a MBA in Management with concentrations in Entrepreneurship and Strategy from the Columbia University Graduate School of Business. Also, he is a certified Six Sigma Green Belt. He mentors youth in business at WCC, as a NFTE consultant and as an active Life Member of the Harlem New York chapter of Alpha Phi Alpha Fraternity, Inc.
---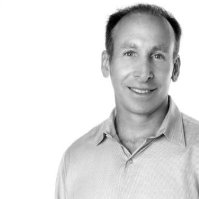 David Sklar, Executive Director of the Faculty Student Association of Westchester Community College
 The FSA is a non-profit corporation that supports student success and the college's academic mission by providing 14,000 students, faculty, administration and staff with essential services including dining, athletic programs, campus store, performing  arts, student involvement and funding projects that enhance campus life.
Prior  to working at Westchester Community College, David was Vice President of Development, East Coast for buildOn, a   global not for profit that transforms lives by partnering U.S. after school programs with construction of schools in Nicaragua, Haiti, Africa and Nepal. Prior to working at buildOn, David was Chief Financial and Administrative Officer at Stepping Stones Museum for Children in Norwalk, CT.  David led the museum through pre-construction and to a March 2000 opening and to a position as one of America's top children's museums, offering award-winning exhibits, educational programs, and special events. Responsibilities included strategic planning, finance and accounting, construction financing, investments, fundraising, technology, and human resources. Prior to transitioning into the education and not for profit sectors, David worked in corporate finance for CDW, Boehringer Ingelheim Pharmaceuticals, Cuisinart's and IBM. David holds a B.S. from University of Wisconsin-Madison in Economics and Finance, MBA in Finance from Pace University, and an Advanced Certificate in Financial Management from Fairfield University.