Kwesi Amoa, Ph.D.
Contact Information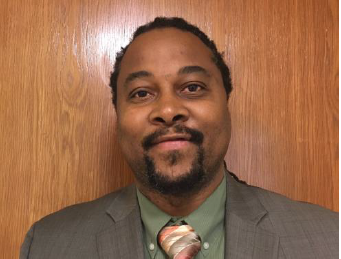 Phone: 914-606-6789
Fax: 914-606-6545
Office location: Technology Building, Room 106
Email: kwesi.amoa@sunywcc.edu
Title: Dean of  School of Mathematics, Science and Engineering
Dr. Kwesi Amoa earned his Ph.D. in Organic Chemistry with an emphasis on isolation, characterization, and synthesis of natural products from Howard University. He comes to us from City University of New York, where he served as Department Chair at Medgar Evers College and has over 25 years of teaching experience. In addition, he has been a major proponent for teaching and developing online classes in chemistry.
Administrative: Huston Tillitoson University – Dean (2013), Medgar Evers College Department Chair (2010- 2013), Founder of Chemistry Enhanced Laboratory (2001), College Council Member (2002 – 2013), Presidential Self-Study Institutional Assessment Committee (2005 – 2010)
Professional Societies: American Chemical Society, Sigma Xi, American Society of Pharmacognosy, United Federation of Teachers, National Organization for the Professional Advancement of Black Chemist and Chemical Engineers
Professional Service: ACS-Brooklyn Subsection Chair (2005 – 2007). ACS Minority Affairs Committee Member (2002 – 2006), Judge for Environmental Science Research Poster Competition (2001 – present