Welcome New Faculty Fall 2017
Westchester Community College would like to welcome the following newly appointed faculty members joining us this fall 2017 semester.  Please accompany us in welcoming them to our institution!
School of Business and Professional Careers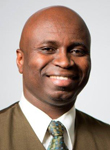 Franklin Asante
Department: Accounting
Bio: Franklin Asante is currently the Director of Tax and Accounting for FKA Tax and Business Services, a small CPA firm, and holds a BBA in Accounting from Baruch College.  He also has a MS in Taxation from Long Island University and is an active CPA licensed to practice tax and accounting in New York State.  Since 2002, Franklin has had an extensive professional career.  Since 2007, Franklin has worked as Adjunct Lecturer at the Borough of Manhattan College, where he teaches courses such as Accounting Principles, Cost Accounting and Intermediate an Individual Taxation.  He has a passion for teaching and considers it to be a calling.  Franklin is a member of several professional associations including the American Institute of Certified Public Accountants (AICPA).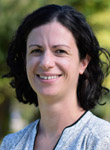 Diana Berman
Department: Education
Bio: Diana Berman is currently the Curriculum Chair of LAS: Childhood Education (Teacher Education Transfer) within the School of Business and Professional Careers.  She earned a MS in early Childhood and Childhood Education at Sarah Lawrence College.  Diana has taught courses in Introduction to Schools and Teaching, Observation and Assessment, Early Childhood Development, Infant and Toddler Environments, and Foundations of Education.  She serves as a member of the Early Childhood Curriculum Advisory Committee and has presented at Sarah Lawrence College Saturday seminars.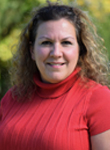 Maria Vittoria
Department: Business
Bio: Maria Vittoria obtained a BA in Economics from SUNY Albany and a MBA in Marketing from Adelphi University.  During her professional career, she has taught courses in Principles of Marketing, Professional Selling, Advertising, Marketing Management, Integrated Marketing, Communications, Consumer Buying Behavior, Sales Management, Business Organization and Management, and Human Resources Management.  Maria has been acknowledged with the Adjunct Excellence in Teaching Award, Faculty Appreciation Award, Iona College Men's Football, and Adjunct Faculty Excellence in Teaching Finalist.
---
School of Health Careers, Technology and Applied Learning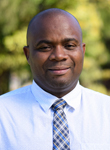 Gifford Blagrove
Department: Paramedic
Bio: Gifford Blagrove joins Westchester Community College (WCC) as an EMS Instructor in the school of Health Careers, Technologies & Applied Learning. Prior to coming to WCC, he was the director of EMS for the Government of Jamaica. Gifford received his AAS in Paramedic from WCC, BS in Community and Human Services from SUNY Empire State College, and Masters in Health Administration from Ohio University. Gifford resides with his family in Windsor, Connecticut.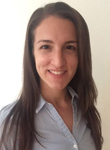 Alyssa De Monte
Department: Nutrition & Dietetics
Bio: Professor Alyssa De Monte is a licensed Registered Dietitian Nutritionist (RDN), Certified Dietary Manager (CDM), and Certified Food Protection Professional (CFPP).  Professor De Monte obtained her MS degree in Nutrition from Long Island University (LIU) where she completed a research thesis regarding the relationship between breakfast consumption and rates of childhood obesity.  Prior to becoming a professor at Westchester Community College, Professor De Monte was a Foodservice Director for a school district on Long Island and also worked as a Program Coordinator for a childhood culinary-nutrition program which was also located on Long Island.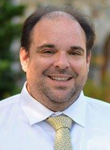 Peter Grumm
Department: Radiologic Technology
Bio: Peter earned his MA in Health Education and Promotion from CUNY Lehman College, a BA in Political Science from CUNY Hunter College, and an AAS from Westchester Community College in Radiologic Technology.  He has taught Radiographic Technique I-III, Advanced Imaging, and Clinical Education.  In 2015, Peter was the keynote speaker for the NYC College of Technology Radiologic Technology & Medical Imaging Pinning and Award Ceremony.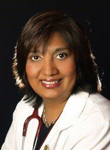 Vidia Saleem
Department:  Nursing
Bio: Vidia earned her MS degree with an emphasis in Nursing Education from Grand Canyon University and her Bachelor of Science in Nursing (Cum Laude) from The College of New Rochelle. Vidia also holds an Associate's degree in Nursing from The Dorothea Hopfer School of Nursing (The Montefiore Hospital School of Nursing). Prior to joining Westchester Community College as a full time Assistant Professor of Nursing this September, Vidia served as an a Adjunct Professor of Nursing at WCC for six years. Her work related experience include eighteen years as a Maternal/Child R.N. Vidia currently serves as a part-time Adjunct Nursing Instructor for Columbia University School of Nursing. In 2016, Professor Saleem proudly received the Nursing Faculty Award of Excellence from Westchester Community College.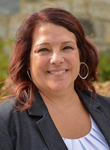 Dana Schwartzberg
Department: Radiologic Technology
Bio: Dana has joined the School of Health Careers, Technology and Applied Learning as an Instructor of Radiologic Technology/Clinical Coordinator.  She has earned a Master of Elementary Education from Long Island University/CW Post; a BS in Radiologic Technology from Long Island University/CW Post; and an AAS in Radiologic Technology from Nassau Community College.  Dana has taught courses in Radiologic Terms: Ethics and Law, Radiographic Positioning 3, Clinical Education 1 and Clinical Education 4.  She is also the co-author of Kaplan Radiography Exam with CD-ROM.
---
School of Mathematics, Science & Engineering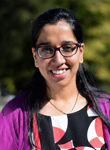 Radha Bhola
Department: Chemistry
Bio: Dr. Bhola earned her PhD in Organic Chemistry from the University of Nevada, a MS in Chemistry from the Indian Institute of Technology, and a BS in Chemistry from Delhi University.  She has taught Principles of Inorganic Chemistry Lecture and Lab.  Dr. Bhola has co-written publications such as, "Large Area Synthesis of a Nanoporous Two-Dimensional Polymer at the Air/Water Interface", "Nearly Exclusive Growth of Small Diameter Semiconducting Single-Wall Carbon Nanotubes from Organic Chemistry Synthetic End-Cap Molecules", "A Two-dimensional Polymer from the Anthracene Dimer and Triptycene Motifs", and "Quadrannulene: A Non-classical Fullerene Fragment".