Genevieve Thevenin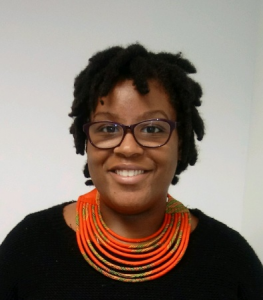 Completion Coach
Coaching Connection
Library, second floor, Room 217
Genevieve.Thevenin@sunywcc.edu
914.606.7242
ALIGNED DEGREE PLANS:
Computer Application Specialist (Cert)
Engineering Science (AS)
Environmental Science (AS)
Environmental Studies (AS)
Liberal Arts: Math and Science (AS)
Visual Arts (AAS)
ALIGNED SCHOOLS:
School of Mathematics, Science, and Engineering
School of Business and Professional Careers
School of Arts, Humanities, and Social Science
"Bright Futures" academic programs prepare students for careers in the energy industry and related fields. Some of the programs may lead directly to a first job, new career, or even a lifetime of employment in a growing field. Others lead to transfer to four-year universities, or even higher level jobs after you graduate with a bachelor's degree from that four-year school. But all of the programs that are included boast small classes and faculty with industry knowledge and experience; all for the most affordable tuition in Westchester County.
Together with Con Edison, we are encouraging students to major in these high growth fields with extensive career opportunities. Through the "Bright Futures" program, we will be presenting career panels, a job fair, a college/career Open House event, meet and greet sessions with industry employees, and field trips to industry sites.
HONORS AND AWARDS:
The Coaching Connection Program is a 2017 League for Innovation Award winner.