Richard S. Hyland
Professor Richard S. Hyland
Department of Business
Westchester community College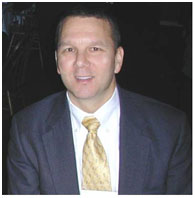 ---
Course Content
Business Organization and Management (Current Students Log Onto Black Board)
Global Business (Current Students Log Onto Black Board)
Suggested Reading and Links (Coming Soon)
---
Office Phone: 914-606-6553
Fax: 914-606-5650
Email: Rick.Hyland@sunywcc.edu
Office Location
Gateway Building Room 340
75 Grasslands Road
Valhalla, NY 10595-1698
* Office Hours are posted on my office door – Office hours also by appointment.
Faculty Website – www.sunywcc.edu/Hyland
Twitter – Current Students: twitter.com/ProfHyland. Alumni: twitter.com/RickHyland
Facebook – Current Students: http://www.facebook.com/ProfHyland. Alumni: http://www.facebook.com/ProfHyland
Blackboard- https://sunywcc.sln.suny.edu/
---
Courses Taught
Global Business
Business Organization and Management
Principles of Management
Education
AS (1994) Business Administration, Westchester Community College
BS (1997) Economics, the Wharton School, University of Pennsylvania
MS ( 2001) Leadership and Strategic Management, Manhattanville College
Ed.D. (ABD) Adult Learning and Leadership, Columbia University Teachers College
Biography
Mr. Hyland is currently an Instructor in the Department of Business at Westchester Community College in Valhalla, NY where he teaches Business Organization and Management, Marketing, Entrepreneurship, and the capstone Principles of Management course. Prior to this he served as the Director of the College's Cross County Extension Center for nearly a decade.
Throughout his business career he has held a variety of executive and management positions. He served as a Project manager at Walker Digital, a high-tech think tank and patent company in Stamford, CT, where he helped to launch Priceline.com. His executive experience also includes including a stint as Executive Vice President of CI4NET North America, the US Subsidiary of a UK based firm specializing in e-commerce and emerging technologies; CEO of an Internet startup – Reward World; Executive Vice President at Unico, Inc., a technology incubator and holding company based in Stamford, CT; and Executive VP of Papps Capital Group, a Wall Street money management firm.
Mr. Hyland served honorably for four years in the United States Marine Corps Infantry, where he served as a Squad Leader and was meritoriously promoted to the rank of Corporal. He was awarded a sea service deployment ribbon, a cold weather deployment ribbon, good conduct medal and was honorably discharged.
Mr. Hyland holds an AS in Business Administration from Westchester Community College, a BS in Economics from The Wharton School of the University of Pennsylvania, an MS in Leadership and Strategic Management from Manhattanville College, and is currently a doctoral candidate at Columbia University Teachers College in the AEGIS Adult Education program.
Selected Publications and Presentations
Hyland, R (2010). Perspective Transformations: The Good the Bad and the Descriptive. Plan to submit to Journal of Transformative Education, Submitted for presentation at Transformative Learning Conference, spring, 2011.
Hyland, R (2010). Community College Teaching: The challenge in defining and measuring competencies. Presented at the Academy of Human Resource Development (AHRD) Conference, spring 2010.
Hyland, R. et al. (2008). Cycling through time and Learning: How a doctoral cohort made meaning from a biographical/life histories class. Presented at the Transformational Learning Conference, fall 2009.
Hyland, R. (2007). Strategic and Business Planning in Higher Education. CEANY Conference Keynote Address, 2007.
Hyland, R., Gaines, G. (2006). Selected Challenges of Administering a College Branch Campus. Academy Chair Conference Paper, 2006.
Professional Affiliations, Civic Associations, and Committees
Chair – 55 Yonkers Connections Strategic Planning Committee (2007-08)
Chair – Foundations of Excellence Philosophy Committee (2010 – Present)
Chair, Middle States Extension Center Business Planning Committee (2005-2006)
Co-Chair, Yonkers Workforce Investment Board Strategic Planning Committee (2006
Director – Alpha Beta Gamma Business Honor Society Board of Directors (2006-Present)
Director – Yonkers 55 Plus Board of Directors (2006-Present)
Director – Yonkers Chamber of Commerce Board of Directors (2005-Present)
Member – Alumni Committee (2008-Present)
Member – Columbia Venture Community (Current)
Member – Developmental Education Advisory Council (2010 – Present)
Member – Extension Center Task Force (2004–2009)
Member – Marine Corps League of Westchester (Current)
Member – University of Pennsylvania Alumni Secondary School Committee (2007-Present)
Member – Wharton Club of New York – Wharton Entrepreneur Community (Current
Member – Yonkers Workforce Investment Board (2004-05)
Middle States Commission on Higher Education Visiting Team (2006)