Celebrity Salons
---
Each spring, friends of the Foundation host notable speakers at intimate salons. These exclusive events, held inside some of the most beautiful homes in the county, help raise money for student scholarships.
Click here to download invitation to the 2014 Celebrity Salons. Click here to download 2014 reply card.
---
Pictures from Past Celebrity Salons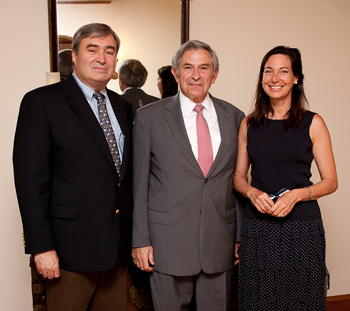 Celebrity Salon 2010 host Camillo Santomero III, Celebrity Salon speaker Paul Wolfowitz, former Deputy Secretary of Defense under President Bush, and host Denise Santomero at one of the 2011 salons.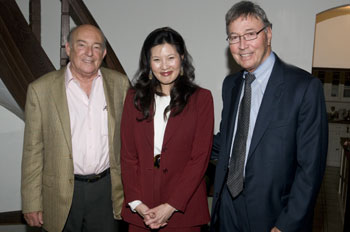 Celebrity Salon host, Michael Bawkin, stands with speaker Sheryl WuDunn, and WCC President Joseph Hankin.  Ms. WuDunn is the co-author of Half the Sky: Turning Oppression into Opportunity for Women Worldwide.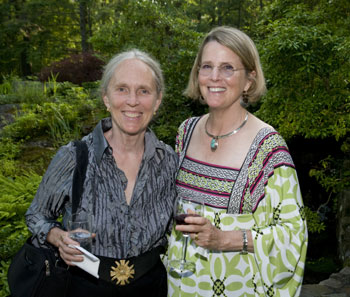 Celebrity Salon guests Phillis Warden and Sandy Motland enjoy hors d'oeuvres at one of the 2010 Celebrity Salons.