Foundation News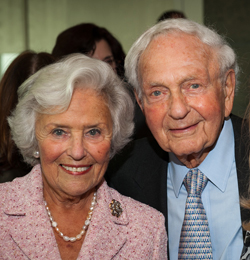 It is with great sadness and heavy hearts that we share with you the passing of Joseph Helmrich, husband of longtime board member Anita Helmrich. Joe passed away peacefully at their home on Wednesday, December 27, 2017. With Anita, his wife of 71 years, Joe was an active and dedicated supporter of Westchester Community College. For many years he volunteered as a conversation partner at WCC and his students truly adored him, as did we.
We will miss his cheerful presence.
2017 Scholarship Ceremony Photos
We extend sincere thanks to Ruth and Andrew Suzman for supporting our participation in the Achieving the Dream National Reform Network for Community Colleges.