Board of Trustees
---

David Swope, Chairman
David Swope is a lifetime resident of Westchester County, founder of Club Fit in Jefferson Valley and Briarcliff and active in many community organizations.
In 1963, David's family founded Teatown Lake Reservation with a gift of 190 acres to the Brooklyn Botanical Garden. Today Teatown is the largest non-governmental preservation in the county with approximately 900 acres adjacent to Westchester County's Shadow Lake Park, John Hand Park and Kitchawan Preserve. David is past Chairman and an honorary board member of Teatown.
David is Chairman of the Jacob Burns Film Center; Chairman of the Westchester Community College Foundation, a Director of Historic Hudson Valley, a Trustee of Lesley University and involved in the Ossining Children's Center and the Katonah Museum of Art.
David is a graduate of Harvard College and Columbia Law School. David served in the U.S. Peace Corp in Bombay, India where he set up a legal aid clinic. David practiced law at the firm of White and Case in New York City before returning to Westchester to become involved in his own businesses – Tappan Hill (Abigail Kirsch at Tappan Hill) and Club Fit.

---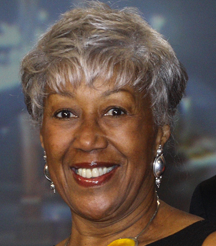 Toni Cox-Burns
Westchester Community College Board member Toni Cox-Burns is a distinguished career educator who has effectively used her leadership skills and innovative ideas in an array of organizations, projects and civic causes.
Ms. Cox-Burns, who has resided in Westchester County for over thirty-five years, was a founding member of the White Plains Library Foundation, a past Board member of Arts Westchester (formerly, Westchester Arts Council) and her vision inspired creation of the African American Writers and Readers Literary Tea. She founded American Women of African Heritage, Inc. (AWAH), an organization whose mission is the empowerment of women and girls of African heritage, education and fostering inter-generational dialogue.
Appointed to the Board of Trustees in 2004, Ms. Cox-Burns is a steadfast advocate for diversity in all areas of the College. She is an active member of NYCCT, a state-wide association of trustees and ACCT, a national organization for community college trustees.
Ms. Cox-Burns holds a BA from Fisk University and earned a Masters at New York University.
---

Joseph P McLaughlin

Joseph P McLaughlin has been a high school English teacher for 41 years. He has taught at Harrison High School for 38 of those years. He is chairman of the New York State Teachers' retirement board and a member of the executive committee of the New York State United Teachers.
---
---
Vice Chair
---
Robin Bikkal
---
Dr. Norman Jacknis
---
Hon. John Nonna
---
Hon. Andrew J. Spano
---