Board of Trustees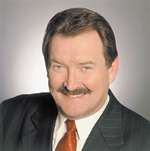 Timothy Carey, Chairman

Mr. Timothy S. Carey, Chairman of the Board of Trustees of Westchester Community College has been a member of the Board since 1997 and Chairman since 2000, effectively implementing the mission of the College.Under his leadership, many new programs have been developed, new articulation agreements with senior colleges have been instituted and an emphasis on the use of technology in instruction has been implemented.  He is a leader in business, management and political activities.His background includes service as an elected Legislator on the Westchester County Board of Legislators, a member of New York Governor George Pataki's Cabinet, and President George H. W. Bush's Welfare Simplification and Coordination Committee whose report "Time for a Change:  Remaking the Nation's Welfare System" was published in 1993.After serving in the United States Army from 1966-1968, he graduated from Westchester Community College and Albany State University.
---

David Swope
David Swope is a lifetime resident of Westchester County, founder of Club Fit in Jefferson Valley and Briarcliff and active in many community organizations.
In 1963, David's family founded Teatown Lake Reservation with a gift of 190 acres to the Brooklyn Botanical Garden. Today Teatown is the largest non-governmental preservation in the county with approximately 900 acres adjacent to Westchester County's Shadow Lake Park, John Hand Park and Kitchawan Preserve. David is past Chairman and an honorary board member of Teatown.
David is Chairman of the Jacob Burns Film Center; Chairman of the Westchester Community College Foundation, a Director of Historic Hudson Valley, a Trustee of Lesley University and involved in the Ossining Children's Center and the Katonah Museum of Art.
David is a graduate of Harvard College and Columbia Law School. David served in the U.S. Peace Corp in Bombay, India where he set up a legal aid clinic. David practiced law at the firm of White and Case in New York City before returning to Westchester to become involved in his own businesses – Tappan Hill (Abigail Kirsch at Tappan Hill) and Club Fit.

---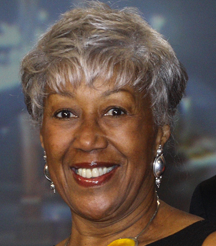 Toni Cox-Burns
Westchester Community College Board member Toni Cox-Burns is a distinguished career educator who has effectively used her leadership skills and innovative ideas in an array of organizations, projects and civic causes.
Ms. Cox-Burns, who has resided in Westchester County for over thirty-five years, was a founding member of the White Plains Library Foundation, a past Board member of Arts Westchester (formerly, Westchester Arts Council) and her vision inspired creation of the African American Writers and Readers Literary Tea. She founded American Women of African Heritage, Inc. (AWAH), an organization whose mission is the empowerment of women and girls of African heritage, education and fostering inter-generational dialogue.
Appointed to the Board of Trustees in 2004, Ms. Cox-Burns is a steadfast advocate for diversity in all areas of the College. She is an active member of NYCCT, a state-wide association of trustees and ACCT, a national organization for community college trustees.
Ms. Cox-Burns holds a BA from Fisk University and earned a Masters at New York University.
---
---
---
---

Joseph McLaughlin

Joseph P McLaughlin has been a high school English teacher for 41 years. He has taught at Harrison High School for 38 of those years. He is chairman of the New York State Teachers' retirement board and a member of the executive committee of the New York State United Teachers.
---
---
---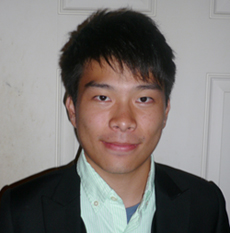 Hayden ( Hei Tsun) Tse Student Trustee of Westchester Community College.
Hayden was born and raised in Hong Kong, China on March 4, 1993.  After graduating from a renowned high school in Hong Kong, he decided to study in the U.S.A to deepen his knowledge and gain a different perspective.  Being raised in a different culture making this decision was not easy, especially for his family.  After many indecisive days, his family decided to sell everything that was valuable so that they could send Hayden and his brother to the United States to study.  He was given an opportunity of a lifetime that he had never dreamed of.
Hayden is a full-time student and also works part-time.  He is the recipient of many scholarships, such as the Student Government Scholarship, Nancy Jo Abeles Scholarship and the foundation Scholarship which assists in paying for his tuition.  He is now working as a tutor and also at the front desk at the Math and Writing tutorial.  Since English is not his primary language, he works hard to overcome his language barrier by getting involved in school activities.  Being the president of the Asian Club, he has done a phenomenal job to enhance the reputation and unite the club to become one of the most active clubs at Westchester Community College.
In April 2013, Hayden ran for the position of Student Trustee against four other competitors and won.  Since June of 2013, Hayden holds the office of Student Trustee.  In which, he represents the Westchester Community College student body concerns and rights, with confidence to effectively articulate their concerns to the Board of Trustees.
Hayden plans to transfer to a four-year institution like Cornell University or the University of Michigan to finish his Environmental Engineering Bachelors and Master degrees.